I have to go to Tacoma for a Sept. 2 arraignment for my March 2 Act of Resistance to Trident (or was it just my disrespect for lanes of traffic and blue lines?)
It is August 6. If ever there is a day to consider nuclear weapons, Hiroshima memorial day is it. A hopeful point is that Hiroshima did rise again like a Phoenix. It is again a beautiful, welcoming city, but that doesn't excuse the war crime committed against it in 1945.
The federal government is not expected to drop our cases, and at this point, my arraignment is to be live and in person even though the federal court in Tacoma is closed this month. I've received nothing about protocol or quarantining. and my arraignment is the day after Labor Day. My friends in the Kings Bay Plowshares 7 are perhaps finally going to be sentenced that same day, for their 2018 action against Trident weapons at the Georgia's Trident base. I'm still not sure what I'm doing. Probably driving up there, car camping, mostly keeping to myself. We'll see.
The danger of more explosive nuclear atrocities by the United States is very real as people who read any of my Missives must know. Recently I heard Chomsky say he fears a resumption of full-scale nuclear testing, something George HW Bush halted 39 years ago. Other experts decry an uptick in the nuclear arms race, sometimes acting like there had been a hiatus as a result of glastnost and detente. Russia is developing a new cruise missile. China  and the United States are helping Saudi Arabia develop their nuclear capacity.
I crossed the line because as things get politically worse, I wanted to exemplify my belief that we all need to stand up more. But I'm also more afraid.  I almost cancelled my trip as I received news of what was wrongly billed as the first US corona virus outbreak, not because of the increasingly outlaw administration, but I went because Trump sees himself as the "most-est" person ever in every respect, so for the sake of peace, he's going to have to use a nuclear weapon or he won't be all he can be.
I went because nuclear issues aren't even a pink elephant in the room, they are so invisible to most people's thinking and vision. I needed my antinuclear community. So few people outside of it in the United States seem to consider the absurdly deadly Pentagon budget or the absolute wrong that lets the nuclear weapons states determine right and wrong. My efforts to engage Palestinian rights and other antizionists in discussions about this explosive stumbling block to a way forward for equality and respect for Palestinians and all non-Jewish Israelis usually garner no response or are treated as a distraction.
As we commemorate the 75th anniversaries of the August 6 and 9 atomic bombing of Hiroshima and Nagasaki, I hope you'll read this statement from the International Federation of Red Cross and Red Crescent Movement urging an end to the nuclear era. https://media.ifrc.org/ifrc/press-release/international-red-cross-red-crescent-movement-urges-nations-end-nuclear-era/
I also recommend this article by documentary historian John Pilger: https://consortiumnews.com/2020/08/03/atomic-bombings-at-75-john-pilger-another-hiroshima-is-coming-unless-we-stop-it-now/
I'm honestly afraid of this arrest's consequences more than at other times. The climate for political action has changed dramatically for the worse. Aggressive spite is scary and is less reserved for the usual suspects.
It isn't "Arrests, left and right." It's "Arrests of the left by the right."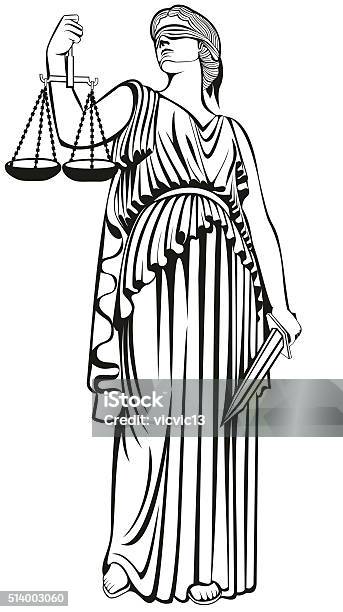 Themis's blindfold is in place, but one side is being overwhelmingly tipped with dishonest weights. The Goddess isn't the one with the ethical problem. Maybe systems of justice would be fairer if the holder of the scales could watch over their use. Maybe part of our magical work will be to restore her sight. Consider…
The Palestinian leader of the Boycott, Divestment and Sanctions National Committee, Mahmoud Nawajaa was taken blindfolded from his Ramallah home in the middle of the night on July 30. https://bdsmovement.net/news/freemahmoud-israeli-occupation-forces-arrest-bds-coordinator-mahmoud-nawajaa-during-night-raid. On August 6 in Mondoweis, this headline followed up: "According to the BDS movement, the Israeli Shin Bet declined to present any charges or evidence that they against Mahmoud Nawajaa with him or his lawyer — a common practice used by Israeli officials who routinely cite unnamed "security reasons" to justify the detention of Palestinian political activists."
A No More Deaths humanitarian camp on the US/Mexico border in Arizona was raided commando style during the night multiple times last week. They came a day after the group published a report about undue influence of the border patrol union, a "pro-Trump and anti-immigrant extremist group."
And of course, there is the Portland escalation of armed and armored government thugs, ignoring any semblance of reasonable justification for initiating violence. I first saw it as a screen news item on my phone from Yahoo, not my usual source or portal, pointing to an article by Peter Weber on July 16.
Such Clarity…What More Can I Say?
Get Past Media Pay Walls and Use/Show Support for Your Public Library
I was wanting to read Rep. John Lewis' self-penned final thoughts to us, "Together, You Can Redeem the Soul of Our Nation: Though I am gone, I urge you to answer the highest calling of your heart and stand up for what you truly believe." The New York Times agreed to publish this posthumous op-ed on the morning of his funeral. My laughing friend Beth heard me say I was going to ask a friend with a Times subscription to cut and paste me the text. She told me that through her library she reads it and other newspapers for free all the time. I realized how much that made sense, and realized I should look into it. I thought this might be both obvious and news to you too.
I turned to the San Francisco Public Library. I expect a similar result elsewhere. There are different services for different materials. I've used Hoopla Digital and Kanopy for movies. They have ebooks and music. They're great, although sometimes Kanopy movies krap out at some point. The SFPL's elibrary pointed me to a service called Press Reader. You don't need to create a Press Reader account unless you want to comment and use their social media features. You access Press Reader first through your library's website. I had to search on "Newspapers" at the SF Public Library's home page, not seeing an obvious route, but searching on one of their faq links pointed to their "Research & Learn" page. Complimentary access is granted 48 hours at a time. This includes the New York Review of Books and the New York Daily News but not the New York Times or New Yorker Magazine. And not Haaretz, unfortunately.
You can most likely get full access to the New York Times for three days through your library too. I noticed a link to it in question form on the left side of the elibrary's emagazine & enewspaper page.
I was passionately moved by Reverend James Lawson's remarks at John Lewis' funeral, but Lewis was wise and loving right to the end. What an inspiration…
Ordinary people with extraordinary vision can redeem the soul of America by getting in what I call good trouble, necessary trouble. Voting and participating in the democratic process are key. The vote is the most powerful nonviolent change agent you have in a democratic society. You must use it because it is not guaranteed. You can lose it.

You must also study and learn the lessons of history because humanity has been involved in this soul-wrenching, existential struggle for a very long time. People on every continent have stood in your shoes, through decades and centuries before you. The truth does not change, and that is why the answers worked out long ago can help you find solutions to the challenges of our time. Continue to build union between movements stretching across the globe because we must put away our willingness to profit from the exploitation of others.
Implied Immunity, Stand Your Ground, Status of Forces Agreements…All have to go or none will.
"Stand Your Ground" has got to go! I anticipate many of the assailants-with-a-deadly-weapon will argue that they felt endangered, scared for their lives and needed to get out of there. And they will get more ear than their Orwellian train of thought deserves, armed as they are.
I remember being taught that driving at someone with a car is assault with a deadly weapon. What happened to that? Over 60 people have run motor vehicles into crowds of demonstrators in the past two months.
I remember learning that the use of lethal force was only justified when immediate life is threatened and then, only as is necessary to prevent the person from committing some grave harm, not to get even or settle justice on the spot. Even though it seems technically the opposite of standing your ground, driving into a demonstration is still saying "I get to use my deadly weapon against you only because I say I'm afraid."
The police are not generally much, if at all on the side of the people under attack. What happened to the mandate to render aid? How can cops and first responders be seen standing around, allegedly "protecting the scene"? We must question who is calling something a riot, and the motive of someone driving their car in such a manner. It seems obviously wrong, but motive is beside the point, isn't it? Motive is denied relevance at trials of anti-nuclear protesters, it seems that drivers should be apprehended as a first priority, by any protocol after the requirement to render aid to the injured (not just "victims." Can someone actually articulate a sound, legal reason that someone should go armed to a demonstration full of people they despise? Motive and intent to kill seems really clear. (I don't know how you find a jury that isn't aware of all of this going on and who that would be and what it says about our presumed "peers". But that's another question.)
Qualified immunity and stand your ground and status of forces agreements all protect different sets of anti-Black, white nationalist violence from forces locally and around the world. They want to be able to kill and otherwise harm people just because they disagree with them. But somehow the question of rioting and looting comes up instead of this obvious affront to everything I remember being taught. We must question who is calling something a riot.
I also remember that deadly force was only supposed to be used if you felt actually threatened for your life and under attack, not if someone's running away, not if they are bound or subdued, certainly not if they are unconscious. Such clarity has been severely eroded in the public mind.
We must resist becoming numb to incidences of racist assaults like that from Conway, Arkansas reporting that no charges will be filed against officers who killed a man in February by kneeling on his chest in a supermarket. (It isn't just the neck guy who killed George Floyd. Chest man needs to be charged and tried for murder too.) Isn't there something extra wrong about officers committing violence "under color of authority" or something like that? What about the failure to render Aid? How is that not obviously instantly actionable on the part of some system of accountability that supposedly exists ?
If you aren't up to handling the stress of a job, you shouldn't have that job. The stress shouldn't be used to excuse wrongful behaviors on or off the job. Systemic racism is supporting the violence and shifting the attention and conversation to questions of riots and looting as the racist perpetrators get away with murder and thievery on every scale from the individual to the global. That impunity for the increasing murders and deaths of Blacks and Native Americans is sold to a willing audience, strikes at my heart, takes my breath away, and keeps me from resting peacefully.
Brief Reminder/Update: Ethnic Studies must include Arabs and Palestinians in their own voices. Here's a link to an article two leaders of my synagogue wrote for the J Weekly for the winning discussion at the Oakland Unified School District: https://www.jweekly.com/2020/05/27/why-jews-should-support-the-states-ethnic-studies-model/ The struggle is ongoing at the state level. Antisemitism and our Holocaust, the Shoah, are already included extensively in the statewide curriculum in their own section. Clamoring for them to be included in ethnic studies is a red herring intended to deny all students from learning about the stories and lives of their Palestinian and Arab friends. You can search my Missives for more links about the fight for ethnic studies programs from university programs on down.
Blessings to Eamon, Lacy, Eli and…
Okay, I do know the soon to be born baby's name, but I'll wait to share it here until he's breathing air, soon, in just a couple of weeks! When Eamon was born, his baby head was just too big for birth, and absolutely perfect. Ultimately, Lacy had a C-section. She is going in for induction, hopefully having a full vaginal birth this time. Inshallah! They'll be in the hospital and ready though, if need be. So, they have a date, it is soon, and Eamon is going to have a baby brother. I had never been to a baby shower before, so I got to say a shechekiyanu, the prayer for a unique or first moment. [I pause to smile and sigh…children, babies are signs of hope.]
We've talked about me visiting, and i hope to, but not sure when yet. I can imagine driving cross country, camping, keeping mostly to myself, following the guidance of my laughing friend, Dick the Trucker (Dick the Sailor on his days off) that seems to be keeping truckers by and large well. But still, I'd have to quarantine when I got to Brunswick. I'd need a month off work though. Hmmm. This is now. Only God knows how things will go.
I don't have a picture to share this month. Feeling a little protective of their privacy. Feeling my distance a little, so I am sharing that with you. Sorry. I'm part of the family there, but for now, I'm grateful for the times in Eamon's first year that our connection could germinate from their earliest moments of me in his life as an essential, loving parent. I have confidence that he'll understand my role in their life if he doesn't now. Eli will be a very major, adult, if not parental figure to Eamon. Good for them both. I believe in our collective closeness and connection for the longterm.
And love to my cousins Josh and Lyndee Hermiston who is also about to pop up in Idaho. And cousin Tim Guandalini who's wife Maryam just had a little girl named Lydia Noreen. It's uplifting to see shining faces, growing (and then shrinking) bellies, and angelic babies. Thank you and blessings to all, for comfort, wellness and strength.